Virtual Chief Information Security Officer

Having a vCISO Is Benefitial to Your Organization

Learn More

Build Your Court Case with Digital Evidence

Have A Highly Experienced Forensic Examiner Present The Facts

CyanLine Provides Full Litigation Support and Expert Testimony

Do Your Employees Know Crucial Warning Signs?

Schedule a Training Session and Be Prepared

Learn More

MiniDAS v2.0

Upgraded to Boot UEFI Many new forensic tools built in Upgraded Operating System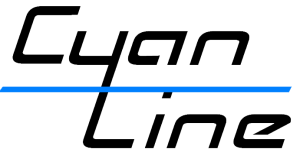 CyanLine LLC is a NJ-based company that focuses on the prevention and detection of, and response to cyber incidents. Founded by Steven Branigan in 2004, CyanLine serves both the victims of high-tech cyber crime, as well as the law enforcement agencies that pursue perpetrators, and helps individuals, companies, and agencies acquire top-of-the-line network security.
At CyanLine we provide our services in a professional and confidential manner that is client-focused and results-driven. Innovation is at the core of everything we do, whether it is conducting an incident response, a security assessment, or research and development to ensure that our forensic products and services are at the leading edge of the computer forensics industry.