Data is the backbone of a successful business. Data warehouses store gigabytes, terabytes and even more amounts of data.
We are data recovery specialists. When data is lost or corrupted, they have the skills to save the company from disaster.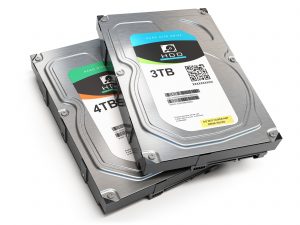 Most people have been through the stress of a crashed hard drive. While solid state drives are still too expensive, companies rely on hard disk drives to store most of their data. Hard disk drives are good for backups, because they are cheaper. Imagine having millions of customer records disappear after a hard drive crash. As you can imagine, it could cripple a business. A data recovery specialist ensures this won't happen, and if a crash does occur, they know how to manipulate hardware and software to extract data from the drive during emergency situations.
Data recovery specialists are also forensics experts. They help government agencies find data on hard drives that could be hidden, destroyed, or deleted. They can obtain data even when criminals wipe hard drives from formatting.
Seasoned Data Recovery Engineers
Our data recovery specialists each have thousands of hours of work on data storage devices of all kinds.
We hundreds of successful data recovery cases under our collective belts. No matter what your needs are, our engineers can help you.